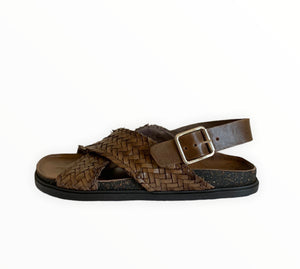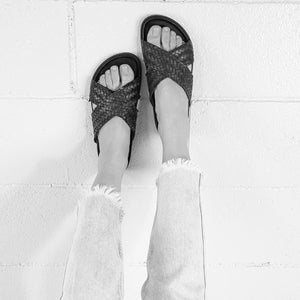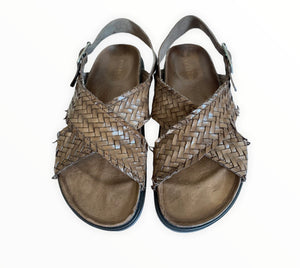 BRADOR NAMI TAUPE SANDALS
Details
Leather upper with T/CAPO work

Weave pattern is made entirely by hand

Leather insole
Lightweight rubber sole
About me: Handmade, real leather, made in Italy.
Color: Taupe
NAMI TAUPE is a sandal in vegetable-tanned leather with a concept suitable for any outfit. 
The vintage look is the result of our special T/CAPO Brador workmanship that gives the sandal its uniqueness. The use of hand dyes and waxes makes each shoe unique and unrepeatable so that every customer can wear a small work of art on their feet.
This tanning process makes the manufactured articles safe and durable.
The special feature of Nami comes from the fact that the weave pattern is made entirely by hand.