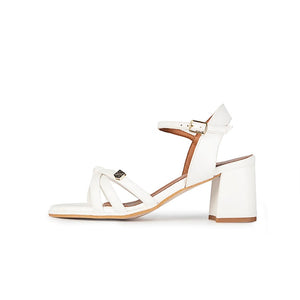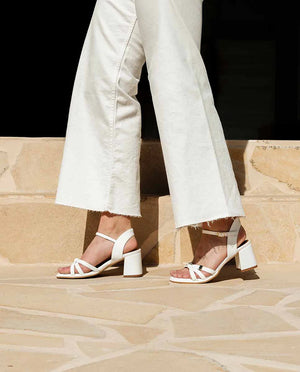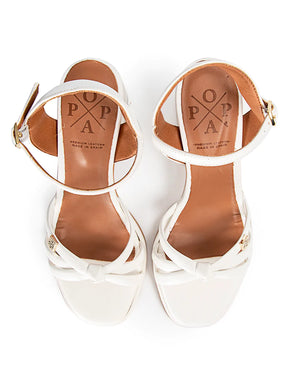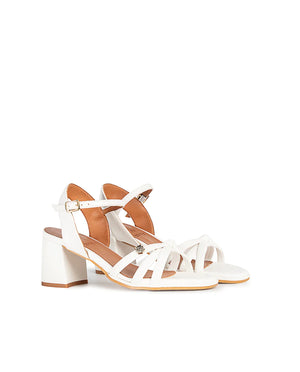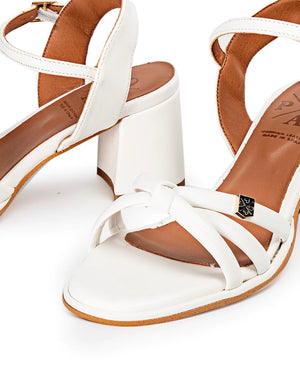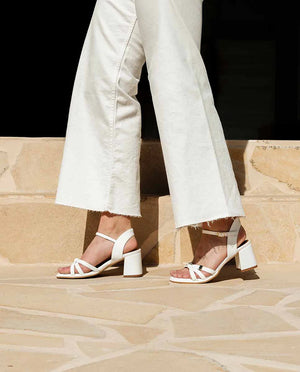 POPA FULL WHITE HEELED SANDAL
POPA FULL WHITE HEELED SANDALS
Composition:
Upper in vegan skin
Padded Vegan Leather Plant

Adjustable buckle Closure

 

Heel

height: 7 cm

Light rubber sole
About me: Handmade, with a dust bag, made in Spain.

Color: White
About me: Timeless sandals represent refined and thoughtful design, paired with elements that showcase detail and craftsmanship. Designed to wear every day, Popa is crafted by hand in Spain and features a technical seamless construction with surprising details at every curve.
"At Popa we have always opted for responsible and sustainable manufacturing. We are lucky to have manufacturing internalized so we can adjust to the maximum so as not to have a production surplus, reaching an out of stock of approximately 90%. Always with local products, reducing environmental impact, and 100% Made in Spain.
We present the first footwear recycling plant, a project that was born in INESCOP, a center for innovation and technology established in 1971 as a private non-profit association.

Its LEITMOTIV is to promote innovation in the footwear sector by offering solutions to meet the scientific-technical needs of companies. Footwear and textiles are beginning to contaminate almost as much as plastic, so we have to put in the means to stop this situation.
For this occasion Popa collected +/- 1000 pairs of shoes equivalent to 1 ton of waste for recycling. We currently continue to receive footwear at our point of sale in Elche, rewarding this action for anyone who wants to be part of the change."